Bridgestone entered the IAA for Transportation in Hanover announcing an exciting extension of their FleetCare offer, which was aptly named the FleetCare Go Plan. According to the official press communication, this is "a new premium tyre and vehicle maintenance solution for small and medium sized fleets operating trucks and buses as well as passenger cars and vans." With the IAA acting as the launchpad for the FleetCare Go Plan there was only once place to start, so we spoke to Mark Tejedor, Vice President of Commercial Business for Bridgestone EMIA and Jan-Maarten de Vries, the CEO of Bridgestone Mobility Solutions.
FleetCare Go Plan Rolled Out After Successful Introduction of FleetCare Integration
Before we immerse ourselves in the details of our interview with Tejedor and de Vries, let's quickly recap on the launch of FleetCare which was rolled out in June 2022. FleetCare which was an evolution of Bridgestone's Total Tyre Care by combining the manufacturer's premium tyre range and tyre management solutions with the fleet management solutions from Webfleet, allowing fleet owners to reduce their total cost of ownership thanks to a complete package from a single mobility partner. The product delivers business benefits through IoT and data driven insights and services and has been developed for managers of commercial fleets who are looking for a comprehensive and modular solution package that adds cost control and automation into their daily work, which Bridgestone believe should enable better decision making.
On FleetCare, Tejedor said, "Focusing on one invoice and having the customer at the centre of everything as well as considering how we can improve the customer experience have been crucial aspects of this project. Secondly and most importantly, we want to help our customers improve their efficiency and their TCO, as ultimately this is becoming more and more challenging for fleet owners. That is what was driving the integration.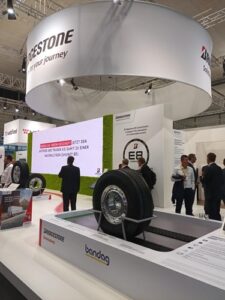 "Now with FleetCare we can go to the customer with a really differentiated offer that integrates all of our products and enables all of our systems to be talking to each other, but the result is much bigger than that as we are able to collect and analyse the data to really help the fleet to reduce their TCO. We already see it in fuel savings, driver performance and maximising uptime and minimising downtime."
De Vries expanded on Tejedor's comments explaining the significance of the milestone for Bridgestone, "It's kind of a foundation and a starting point for evolving that further. It has more of an integration focus rather than a focus of adding new functionalities, as we are bringing all these great assets together from tyre management, fleet management and retail services. By bringing all these different parts of the company together, we are creating one interface and one invoice."
It's the combination of all these services and offers where Bridgestone see the real added value. De Vries referred to it as '1 plus 1 is 3' meaning that the customer receives a much bigger impact. Another key advantage of the offer is that it is modular, meaning that fleets can pick and choose which parts of the service they require and customise it how they wish. Tejedor explains, "By understanding the needs of each fleet, we will adapt our offer accordingly. Of course, we have the top contracts, which will include our telematics, webfleet, tyre management and maintenance along with having our advanced tyre solutions, for example TPMS or Drive Over ramps."
As of today, Bridgestone has 1.5 million vehicles connected through FleetCare but not contracting the level of services that the manufacturer would like, so part of the plan for FleetCare is to upgrade these customers to a higher package level and ultimately bring in new customers. Tejedor added that FleetCare isn't a finished product although the company refers to it internally as 'Version 1.0'. "We are working on more advanced tyre solutions, more predictive maintenance models and tyre mounted sensors. We are working on lots of project that will become a reality and will be incorporated into the FleetCare concept to begin to offer more integration and possibilities to the fleets," he said.
Part of those benefits and improvements is where the FleetCare Go Plan comes in. FleetCare Go Plan is a more standardised approach for smaller and medium fleets. The plan sees each subscriber having access to a personalised and dedicated Fleet Portal, allowing them to gain insights about fleet status, services delivered, invoices received and contract progress. This portal delivers predictability, visibility, and insights, making this new solution one for multitasking fleet managers who wish to stay in control while optimising their work.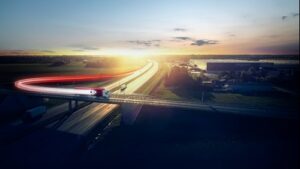 Fleetcare Go Plan users will also receive professional and efficient tyre maintenance by a network of Bridgestone Partners who ensure optimal tyre performance and drivers' safety. 
For truck and bus fleets, Fleetcare Go Plan will provide real-time data via a personalised fleet portal, meaning accessible and convenient contract progress and mileage tracking, consolidated invoicing and service reports. The solution includes quarterly all-in tyre checks and maintenance to ensure optimal tyre life and road safety with free tyre puncture repairs and an optional mileage guarantee. For passenger cars and commercial vans fleets, Fleetcare Go Plan also allows further savings, with recalculated bills every six months, even if it differs from the original quotation based on the actual mileage and maintenance of the vehicles.
Tejedor said, "Bigger fleets can afford to pay more and have personalisation and specific tools which normally small fleets can't have. The idea with the FleetCare Go Plan is that we are giving these fleets access to a lot of tools that they didn't have before thanks to the integration of FleetCare. It is a standardised package, simpler and more manageable for a small fleet that doesn't have the resources. It will also help our dealers to be able to offer a much better service to these customers to be able to differentiate themselves further.
De Vries supported this by saying, "Smaller fleets don't have the time to look at the data, and the user interface is very sophisticated, and they don't have the time to work with offers such as Webfleet. The monthly payment is also a key benefit as it is spreading the cash flow burden for them and reducing the cost over a longer period of time and meeting the level of the cost they consume. The tyre consumption is directly related to what they pay, so that's a huge benefit to the smaller fleet."
The Fleetcare Go Plan for truck and bus fleets is available to order in Spain, Germany and Poland and Fleetcare Go Plan for fleets of passenger cars and vans is available in France, Italy and UK with the solution being progressively made available across all of Europe. Naturally we asked Tejedor and De Vries the timeline on this roll out, but whilst there is an internal timeline to work towards, the company isn't ready to reveal that to the market.
The Vice President of Commercial Business for Bridgestone EMIA explains, "FleetCare has been launched everywhere, and FleetCare Go Plan has been launched in specific markets with different target audiences, but in the end the idea is to roll it out all over Europe. We will roll it out, and sometimes you start in some countries earlier than others, but there has been no conscious decision on this. There is an internal timeline for the other markets, but we will make it public as soon as possible".
De Vries and Tejedor also revealed the launch of new tyre products in 2023, which will see a new Ecopia brought to market with Bridgestone's tyre technology Enliten, which enables a reduction in material and rolling resistance performance to contribute to the reduction of a vehicle's CO2 emissions, while providing the same wear life as a standard original equipment tyre.