In Part 12 of our Agricultural Tyre Feature, Commercial Tyre Business spoke to Yokohama Off-Highway Tires (YOHT) about the continued use and dependency on VF technology in the market, the role Brexit is playing in the global picture and how the eventual return to presential conferences will herald a return to consumer confidence for the sector.
YOHT's Combination of Research and Development and Independent Studies Leading the Way for the Manufacturer
YOHT is again looking to provide solutions to questions ready to be asked. Fresh from our engaging conversation regarding advice for the winter season, YOHT is using its specialist knowledge, results of the field tests conducted on its tyres and continuing research and development work to maintain its position in the competitive field of OTR machinery and tyres. Having reported on increased agricultural machinery sales across Europe in 2021, YOHT also reaped the benefits with their sales remaining strong in both the OE and aftermarket sectors. Acknowledging that Brexit doubts continue to linger since Britain's official exit from the European Union, farmers have nevertheless still continued to purchase new vehicles in a trend that the manufacturer sees extending into 2022.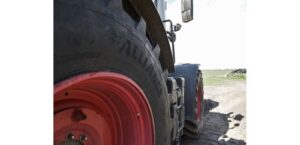 With the market taking positive steps, YOHT is also seeing the fruit of its labour as its products are put to the test in the field by renowned research bodies. A recent investigation that was undertaken by the IRSTEA (Institut national de recherche en sciences et technologies pour l'environnement et l'agriculture) in 2020 concluded that YOHT's Alliance 372 VF tyre is about equal to the competitors' VF tyre offer in terms of fuel efficiency, traction, and footprint. With the product coming in at a significantly lower price point YOHT believe this provides the user "excellent value for money".
YOHT also received positive feedback from additional field trials which highlighted the dependable performance of the Alliance 372 VF and Alliance 389 VF. SEGES Innovation, another leading centre for agricultural knowledge and Innovation in Denmark conducted further tests during 2021 with YOHT's brand, Allianceand their exclusive partner in the Nordics, NDI. The results showed that farmers could see an increase of up to EUR 3,200 per 100 hectares with VF tyres. It's clear to see from YOHT's independent testing that lower tyre pressure means higher yields. With these successful studies, the emphatic results have given YOHT the energy and impetus for a strong 2022.
YOHT's strategy, which they say is due to studying the benefits of its VF tyres such as the Alliance 372 VF and 389 VF before being backed up by scientific data, is considered by YOHT as being a methodical way of keeping at the forefront of a competitive sector. The manufacturer has also noted that the move to VF technology is based partly on soil compaction, or as they say, "Effectively protecting the soil against compaction can only be achieved when both tractor and trailer are equipped with modern tyres. That is why flotation and VF technology – along with air pressure control systems – receive growing attention."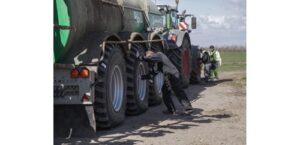 This was exemplified in a field event held in September 2021 in Belgium, alongside ILVO (Flanders Research Institue for Agriculture, Fisheries and Food), Inagro (Agricultural research agency) & Gent University.
The demonstration highlighted that VF tyres run at 30% reduced inflation pressure even with heavier loads, helping avoid soil compaction.
While YOHT didn't go into detail about individual sales, it goes to show that the sector is taking steps forward following a 2021 plagued by macroeconomic factors such as COVID-19 and the supply chain crisis. For the UK market, the sector is moving towards VF technology. This is in part due to some of the factors YOHT is keen to reference, including soil compaction, crop yield, fuel efficiency and load carrying. While YOHT believes its Alliance 372 VF and 389 VF tyres are ideal tyres for the expanding VF technology market, not all users need VF tyres. For that reason, YOHT suggests its Agri Star II tyres, which come with 'Stratified Layer Technology, excellent roadability, high levels of grip and better wear resistance, are an excellent alternative as a radial tractor tyre" offering fleet benefits and cost savings. As a sign of YOHT's commitment to providing users with a plethora of product options to choose from, the manufacturer announced on March the 1st 2022 that the Agri Star II would be released in 12 additional sizes.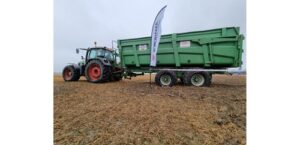 Conferences Essential Part of Full Return for Industry
The next step for YOHT is to get back to grips with trade fairs- undoubtedly one of the best ways to connect with customers. Trade fairs are a great way to capture the mood of the customers and get a sense of the pressing issues. Equally, relevant is the fact that it's a great chance for manufacturers to demonstrate their innovations and explain to customers what changes they've made to benefit the consumer. It goes without saying that the cancellation of Agritechnica was noteworthy when it was announced. However, as YOHT explains, the calendar is fast filling up with confirmed events which look set to ensure 2022 will be a packed year for fairs. "We will be present at Agrosalon (Moscow, Russia), Interforst (Munich, Germany) and Eima (Bologna, Italy)," the company confirmed.
For the delayed but confirmed LAMMA which is due to held May 4th to 5th 2022, YOHT plans to provide tyre support and technical advice with the help of its exclusive Alliance brand partner, Kirkby Tyres with the distributor's stand due to be located in Hall 9. By providing support and advice, YOHT can better give better added value to its customers. Ole Baek, Head of Northern Europe & France at YOHT, stresses the importance of conferences and LAMMA in particular: "We feel it is the right time to support farmers and the agricultural industry in the UK as a whole and to make this support visible through our presence at LAMMA. Farmers are indispensable to ensure the supply of safe wholesome food, renewable energy and raw material for various industrial uses and we want to highlight our recognition for the enormous amount of work that farmers all over the country do day after day.
Looking to 2022, the trajectory for YOHT is clear, structured and continuous. With an established range of non-VF and VF tyres, YOHT sees its range as suiting all applications and budgets with the Alliance 372 VF, Alliance 389 VF, Agri Star II and Galaxy agricultural tyres leading the way for the manufacturer. With its technical capacities and the increasing adoption of VF technology, YOHT's strategy is "to become the market leader in the UK and Ireland for agricultural tyres and other segments". This will be achieved via three distinct areas. YOHT will focus on extending its product range, looking to new marketing methods, and working with its distribution partners, OE partners and aftermarket customers.
With two years of disruption, YOHT is excited about the future with the manufacturer still experiencing strong consumer demand. With a more physical presence in the market and a new factory under development, it seems patently clear that YOHT is actively working towards its strategy to be a dominant force within the sector.