Industry professionals in the commercial tyre sector may well have been familiar with the activities happening at TyreOps, the specialist software provider for tyre companies, but the company was thrust firmly into the spotlight recently following the announcement of a direct connection to tyre manufacturers's systems – a mould-breaking advance that has allowed fleet, job and inspection data to be synchronised when carrying out work for fleets.
The connection will allow tyre businesses within these networks to save up to 50% of admin time when carrying out fleet work using TyreOps and allows TyreOps users to manage assigned fleets alongside their existing customers securely and through one single system, eliminating the need for double entry of data. This means greater operational efficiencies, cost savings and the ability to manage all of their data from one place. 
 Following recent announcements, Commercial Tyre Business reached out to one of the founders, Joe Stapleton, to dive deeper into TyreOps's steep development curve, their commercial offering, as well as their objectives for the next few years.
The Founding of TyreOps
For the Commercial Tyre Business readers who are unfamiliar with TyreOps, the company was founded in 2018 by Joe Stapleton and Jordan Heppleston, who were driven by the desire to put to bed their frustrations with the barriers that were plaguing technology use in the industry. Joe touched upon this when he detailed the journey which led to the founding of TyreOps back in 2010.
Joe explained, "The journey started in 2010, when we (Joe and Jordan) were fortunate to have had the opportunity to build a tyre inspection system for a large manufacturer and tyre management company in the UK. During that time, I spoke to various tyre businesses throughout the UK and Ireland."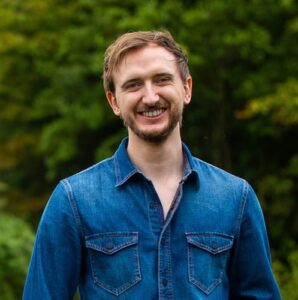 "I noticed that every time we spoke about apps and the systems that they had to use to manage their businesses, they talked about a variety of challenges and struggles from slow processes, manual jobs and inspections data and unfriendly user interface to no integration between modules which means filling out the same detail multiple times. I felt that this scenario offered an exciting opportunity to change the landscape of how tyre businesses operate, be discovered to allow for greater sales opportunities, and bring them the agility, speed and cost-saving benefits that only a system designed for their needs with the best of current technologies can do for them, facilitating their work lives and creating efficiencies."
After Jordan Heppleston committed to the business, the two began to put in hours of work to create the system design and ensure it was one consolidated integrated platform that worked on all levels and for all operations. With that in mind, the two founders wanted to eliminate the barriers to entry and ensure that their platform was scalable, affordable to both single person operations and multi depot organisations and guarantee that it worked across every device. After a year of work and research into the project, the two founders secured independent investment from outside the tyre industry and began to form a small team.
So, how have TyreOps managed to achieve scalability for their product and guaranteed that it works for both small and large tyre businesses? Stapleton explained, "The product works across the board. We have big and small customers who have different approaches to business and work on a variety of tyre types. These companies can pick up the system tomorrow and start using the system regardless of their size.
"You pay per user, and you receive access to everything the system offers regardless of your size, and that's how we plan to maintain our offer for current and future users, including our future features and the ones currently under development. Our goal is to reduce barriers and increase efficiency for all of our customers, hence the single price for full product access."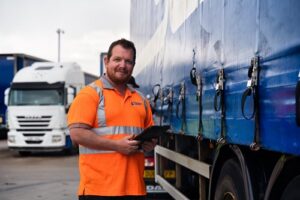 Setting a company up with TyreOps and importing historical data, be it customer, jobs, inspection, stock or accountancy, can be done in a few hours, which goes hand-in-hand with TyreOps's objective of eliminating the barriers involved with using software such as this. Stapleton did concede though that the principal challenge is training the users on the system. "Typically, the main challenge with any new software is getting people trained with the system. But because the system is so user friendly and intuitive, it's very easy to pick up, and you know exactly where to go and what to do.
"The more you use the app, the easier it becomes, because you're constantly reinforcing your learnings in the app day in and day out. Training can be carried out online or onsite where we can come to users and train some of them to become 'ambassadors' of the technology."
TyreOps: The Features
TyreOps has a selection of modules that are fully integrated, allowing tyre businesses to optimise their time. These modules cover jobs, tyre inspections, stock control, accountancy, and a unique feature from TyreOps called 'Tyre Network'. More on the "Tyre Network" shortly.
The modules allow users to complete the huge variety of tasks that a tyre business will need to carry out on a daily basis – from creating and sending tailored job sheets and invoices on any device to carrying out tyre inspections to ensure customers are compliant with industry regulations, as well as tracking and managing your stock, including new, customer's own property and casings.
Stapleton expanded on this and revealed to us a bit more about the upcoming additional features, "We have made a lot of improvements to these processes already. At the moment, we're close to releasing our Stock Take feature, so that our customers can easily track their stock and investigate into any discrepancies quickly, empowering users with real-time data and control over their assets."
Joe then discussed the previously mentioned 'Tyre Network' feature, which is a unique feature fully envisioned and designed by TyreOps, giving us a walkthrough of how it works in practice: "Say for example you are a tyre business in Manchester. You get a phone call from a customer saying that they've broken down in Nottingham. Knowing that your business can't carry out the work, through the Tyre Network feature you are able to find a range of tyre businesses near the breakdown that can carry out the work. If they have TyreOps as well, you can digitally send the job information directly to them and to a technician to carry out the work all through the app. Once the work is completed by the technician, it is synchronised both with the tyre businesses TyreOps account in Nottingham and your tyre business in Manchester, receiving job data instantly from third parties, which eliminates the double entry and allows full traceability and approval of work, invoices and expenses, at the speed that the industry needs. The same applies to inspections, giving you the ability to set up your own national or international network where data can be exchanged. If a company you send work to does not have TyreOps then you're still able to automatically send them the job via email with a PDF attachment, making it flexible for users and their networks.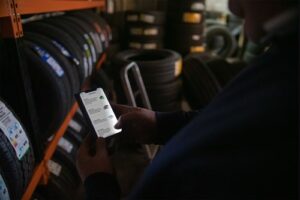 You can also assign fleets to tyre businesses to allow your network to access vehicle lists, carry out jobs freely or with authorisation, and inspections for compliance, maintenance, and effective tyre management. You can track customer own property stock that they currently hold for your customer as well as casings, and when the job is done the invoice is automatically generated from the tyre business in Nottingham and an invoice and expense gets generated from the tyre business in Manchester. Everything is integrated to eliminate double entry of data."
Besides the tyre network feature, TyreOps has recently added in a support function, which will allow users to contact them via live chat and talk to their team to resolve any questions or queries, a ticket system to allow for a constant stream of feedback for constant improvement, and an easy to navigate knowledge base to allow users to find guides, tutorials or answers to a specific question in a matter of seconds.
"Furthermore," he added, "we cover all of the main European countries and languages, and main European currencies".
This brings us onto the topic of TyreOps accountancy module. Stapleton explained that through their research and experience they have found that a lot of users employ external accountants, and there is some resistance when you give clients a system that isn't an accountancy system such as QuickBooks. This has led the company to ensure that TyreOps can directly integrate into these accountancy programs, including QuickBooks, Sage, Xero and more. Considering that programs in the mould of QuickBooks were conceived specifically to resolve accountancy difficulties, this approach is one that makes sense and doesn't alienate a large potential client base. Stapleton added, "No one can compete with the specific accountancy software, which accounts for all the legal complexity of different accounting rules around the globe. So what we did is make sure TyreOps integrates into those accountancy packages. For anyone using TyreOps, they can easily get the data from the system and plug it straight into their accountancy package."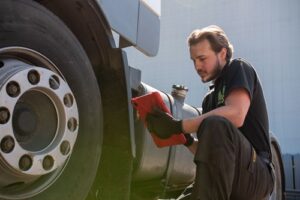 TyreOps: A System for All Tyre Operations
Who are the main users of TyreOps, and who is the company targeting as principal users of the technology? Stapleton referred back to his mantra of "keeping things very simple" and that their product is targeted at businesses across the tyre sector. "If we had said, 'this is only for service providers or for wholesalers', we would not have been able to simplify processes in the industry and allow full connectivity across different player levels. No one likes to juggle across multiple systems, so the technology consolidation is the next level of digital transformation that the industry needed to operate at its best."
So how is TyreOps finding new customers during a pandemic where industry professionals are not meeting at industry events or trade fairs? The TyreOps founder explained that he has leveraged his large tyre industry connections from the start of his career, but in general the company has benefited much more from positive word-of-mouth recommendations from its users. He said, "I've made some great connections, but there has been a lot more word-of-mouth. I'm happy to go to trade shows and meet new people. It's exciting and great to hear their backstories as well, but the biggest thing is that our clients believe in what we are doing."