The newest instalment of our retreading feature for Commercial Tyre Business took us to the tyre software market, as TyreOps and founder of the company Joe Stapleton discussed TyreOps's offerings for the sector.
TyreOps is a specialist software provider for tyre companies and offers a selection of modules that are fully integrated and give tyre companies the possibility to optimise their time. These modules cover jobs, tyre inspections, stock control, accountancy, and a unique feature called Tyre Network.
The modules allow users to complete the huge variety of tasks that a tyre business will need to carry out on a daily basis – from creating and sending tailored job sheets and invoices on any device to carrying out tyre inspections to ensure customers are compliant with industry regulations, as well as tracking and managing your stock, including new, customer's own property and casings.
In our recent interview with Joe Stapleton, the founder explained in great detail the benefits of all these modules for a business operating in the tyre industry. Today though, we diverted our attention and focus onto the unique benefits of TyreOps for businesses that are operating in the retread sector.
How is TyreOps's Software Assisting Tyre Businesses in the Retreading Sector?
Software, digitisation and automation are being used across all industries the world over to solve issues from production to sales to marketing to human resources, as companies continuously strive to make efficiency savings saving both time and money, whilst also attempting to limit and chase the elusive dream of fully eliminating costly human errors. The situation is no different in the tyre retreading sector and TyreOps's solutions have the potential to bridge the gap for companies operating in this environment.
Stapleton and TyreOps believe that the key to eliminating these obstacles lies in digitisation. He said, "the solution lies in digitising processes whilst allowing businesses to connect and data to flow automatically, avoiding human error, slow manual processing and the waste of valuable time. TyreOps is leading that transformation in the industry by fully connecting tyre businesses through our API connections and Tyre Network feature."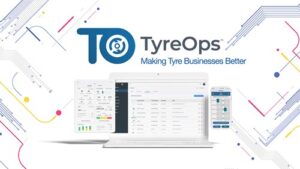 Moving onto the specific problems that parties in the retreading sector are facing, Stapleton began by explaining the three main areas in which retreaders were having difficulties. The first of those concerned tracking the numbers of tyres coming into the retreading facility. Stapleton added, "this is a huge jump from the current analogue and paper process, removing several admin steps where businesses would put in repeat information in several systems at each stage of the retreading process."
Additionally, retreaders are still facing the complex issue of instant information exchange between the sender and the receiver of casings. Through TyreOps this scenario is solved with information readily available on both sides, which is helpful in scenarios such as requests for casing pick-ups, inspection results and credit assigned to each casing. It goes without saying that this system promotes greater traceability and allows for easier management.
Another key benefit for retreaders according to Stapleton is the ability to trace the root cause of defects. Stapleton explains, "If a new retread is made, sold and then reported as defective, with TyreOps users have full visibility of the tyre journey to identify the original casing and where the problem originated to rectify it, recalling only the potentially damaged tyres. This is especially vital to identify defects easily and avoid recalling healthy tyres."
Simultaneously, for tyre businesses operating in the sector, TyreOps's solutions intend to resolve 3 main questions that they currently have to contend with from a retreading point of view. The first main benefit of TyreOps is that once the retreader has logged all tyres received and the credit associated with them, the information is immediately available to the sender, allowing the business to have a real-time view of the inventory sent. Additionally, TyreOps has built what Stapleton refers to as a "Credit Pool feature", which automatically calculates the credit assigned to the sender of casings and specifies how many tyres they can purchase at discounted rates due to casing returns.
Stapleton rounded off the key advantages for tyre business operating in this environment by highlighting how TyreOps assists in automating processes, saving valuable admin time, resources and costs. He added, "Because of our connectivity to manufacturers' systems, third party systems and other businesses using TyreOps, our users are able to exchange information in real time, taking full advantage of automation and using their employees' time more efficiently and cost effectively."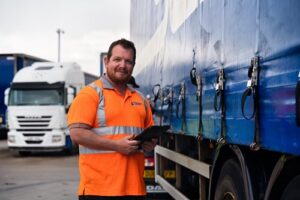 As is common in the retreading sector, the question around sustainability benefits reared its head as well. As we have touched on in previous sections of our retreading sector, studies that date back to 2008 from the Centre for Remanufacturing and Reuse, United Kingdom, showed that the use of retreads could result in a saving of 30% in emissions against a new tyre. This investigation was realised on a 17.5-inch tyre for light commercial vehicles against its equivalent retread product, which saw the former produce 86.9KG in emissions compared to 60.5KG for the latter.
Bearing all of this in a mind, the sustainable benefits that operations can attain from using softwares such as TyreOps can go hand in hand with the CO2 savings retread operations and fleets simply achieve from manufacturing and using retreads, as the company attempt to move organisations from the pen and paper process to one that fosters more sustainable business practices.
Stapleton expanded, "Most importantly, sustainability in operational processes is becoming more vital to the tyre industry as a whole. With the benefits explored above alongside the ability to find in our Tyre Network blue chip and independent retreaders and minimise the carbon footprint of transport, TyreOps contributes to drive tyre businesses towards more sustainable practices, reducing their environmental impact by facilitating their alignment with the circular economy, all of that while minimising or eliminating admin time spent on recoding this information and guaranteeing accurate traceability to capture the full value of this important business cycle – which is now more than ever in the spotlights of the industry as we collectively transform, and steer towards sustainable practices."
TyreOps Enabling Accurate and Efficient Casing Management
Strict casing management and not only a good supply of casings, but a supply of quality casings, is part of the life stream of the retreading sector. This is something that has not gone unnoticed to Stapleton.
He added, "By doing our research and speaking to industry professionals, we found out there was a missing part of tyre software for an end-to-end casing management and retreading process, and as a result, the value attached to those casings was most of the times untraced – which also means it was hard to quantify and report to stakeholders properly."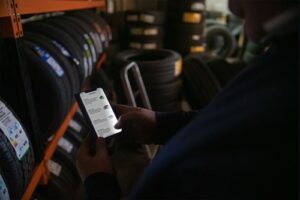 Further to this, retreaders nowadays will commonly carry out tyre service, management and wholesale operations as a means to add value to their current retread manufacturing operation. This Stapleton highlights has historically been done using multiple systems or a pen and paper, as we have alluded to previously. All of this can hold back operational capacity to explore and manage new revenue streams, whilst also promoting the increased likelihood of administrative error.
In the interest of combatting these administrative errors and streamlining business operations, the TyreOps system allows tyre businesses (including retreaders) to have complete casing management capabilities alongside other tyre operations. Whenever a tyre removed on a job is sent to casings, TyreOps automatically records it in the casing management feature with date of removal, customer/vehicle it came from, full tyre details (including serial number), and respective credit value once inspected by the retread manufacturer.
Stapleton continues, "Casings can also be added manually whenever needed to allow full flexibility for the user; everything is time, date and user stamped for full accountability of any adjustments. The TyreOps solution keeps a continuing track of the casings and their respective credit value, allowing full visibility for both retreaders and tyre businesses."