In our latest instalment of our retreading special for Commercial Tyre Business, Michelin's UK & ROI Retread Manager, Azeem Khan spoke to us about how fleets in the UK are putting a bigger and bigger emphasis on retreads, how the market is competing against the continued threat of Asian imports and the place for independent retreaders in the UK market.
Michelin Remix Product Leading the Manufacturer's Retread Offerings
Starting off our interview with Khan, we began by asking him to detail the current retread options for the commercial vehicle and bus sectors that are currently offered by Michelin. Khan explained that there were five major sizes, which account for "around 90% of UK retread sales for Michelin". The most important sizes for the commercial vehicle were: 295/80 R22.5, 315/70 R22.5, 315/80 R22.5 and the 385/65 R22.5, whilst the 275/70 R22.5 size was the standout seller for buses. In these sizes, Michelin offers the well-known Michelin Remix brand, although he added that "almost any truck or bus tyre could be processed into a Michelin Remix product".
Extending on the popularity of the Remix line, Khan said: "Currently, our most popular patterns are the Michelin Remix X Multi D in 315/70 R22.5, the Michelin Remix X Multi T 385/65 R22.5, in 315/80 it's the Michelin Remix X Multiway 3D XDE and for the 295/80 R22.5 size it would be the Michelin Remix X Multiway 3D XDE. For bus, it would be the X-InCity ZU. The Michelin X Multi HD D in 315/70 and 315/80 has also been recently added to our portfolio."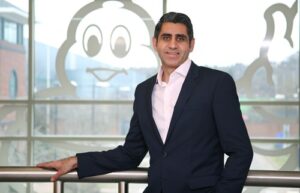 With these products undergoing a lot of research and development, Khan highlighted Michelin's approach to launching new retread products in the UK. Khan explained that the market will always have a natural gap when they bring out a new tyre, as that tyre is being used. Once that tyre has a worn tread, Michelin can then retread the tyre, although not always with the same casing. As the retread market is used heavily for drive axle and trailers, Michelin can produce a Remix X D or T from the casing, steer tyre or an off-road tyre in the same size. This will be undertaken via the certification process Michelin has in place, which includes x-ray imaging and shearography.
Following the mention of the topic of casings and considering Khan's point that Michelin's retreads are not always retreaded with the same casing, the focus turned to the age-old question of how manufacturer's manage their casing supplies. Khan explained that Michelin works closely with end-user fleets and dealers, although with larger fleets, they have more control of the casings that are brought to Michelin's site. For smaller, more independent fleets, the relationship helps dictate how Michelin deals with the fleet itself or the supplying dealer. "If demand for retreads exceeds the natural input of casings, we have developed trading relationships with key casing agents which we utilise to 'top up' our requirements," Khan added, explaining how they can handle retreading on a huge scale.
More and More Fleets See the Benefits of a Sustainable Approach to Business, Argues Khan
With sustainability at the forefront of the issues facing the transport sector, the value of tyre retreading has only increased with leading manufacturers such as Michelin having to offer a robust retreading option to fleets such as Boughey Distribution, Abellio Bus and Rotala Bus to name but a few. Khan underlined this by noting that fleets are moving towards a more sustainable outfit, both in terms of environmental benefits and cost savings. As the focus on the circular economy grows in importance, "Fleets which previously ran on a new-only policy are talking to us about the benefits of retreads," adding that "pretty much every customer is looking to us for advice on casing management, with retreads an intrinsic part of the conversation."
To respond to the increasing trend towards sustainability, Michelin has invested UKP 25 million investment over the past decade in its Stoke-on-Trent factory to help the manufacturer become a major player in terms of technological innovation for its tyres.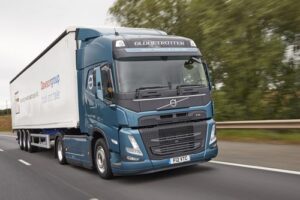 How Retreads Hold Against Asian Imports
Naturally, for the retread industry to stay viable, its offer has to be attractive in the face of cheaper Asian imports. We quizzed Khan about this, to which he noted that imports tended to be more popular with the lower end of the market. Crucially Asian imports are "unsupported by major UK-based operations," he explained, so this point of difference means these importers struggle much more to gain and manage European tyre contracts.
Khan accepts that imports are starting to reach the levels previously reached in the pre-tariff era, although he added that the import system is 'volatile' and that consistency, as well as sustainability, quality and reputation are important tools for tyres companies going forwards.