In the third part of our Winter Tyre feature, Commercial Tyre Business spoke to Hankook's UK Sales Manager, John Cottrell about he UK winter tyre and which tyre covers winter roads in the UK sufficiently.
3PMSF and M+S Certifications Ensure Diminishing need for Specialised Commercial Winter Tyres
Hankook is known for being a tyre manufacturer with an eye for the future. Hankook explains what many other manufacturers have previously echoed in this business segment – that the UK winter tyre market is niche, "usually adopted by utility, emergency, and municipal operations in remote northern areas."
In line with the mandate from selected European countries to have tyres that fulfil legislative requirements on the road during winter, Hankook has noticed a reduction in demand for specialist tyres. With the three peak mountain snow flake (3PMSF) and Mud and Snow M+S certified tyres fitted on trans-European fleet vehicles to maintain lower temperature traction, these two certifications have seen the need for specialised commercial winter tyres diminish. For Hankook, its general regional and long-haul tyre range is considered more than sufficient for UK winters.
Hankook explained that more specialist tyres, including the full winter range, AW02 (All Position) DW06 (Wide Base Drive), DW07 (Drive) and TW01 (trailer) tyres aren't necessarily needed for the UK, as both its general regional and long-haul tyres provide the performance that UK Fleets need for winter operations. However, this is something that the manufacturer has kept as an option, with the winter range fully stocked at other stock holding subsidiaries in Europe should the conditions, drivers or fleet managers demand so.
Confident about any potentially-savage winters, Cottrell, Hankook's UK Sales Manager explains that the majority of fleets will have contingency plans in place, which will have been decided far earlier than at the start of the winter season. Cottrell explains, "Any extreme winter range tyres will be identified by the fleet operator and stocks will be held accordingly."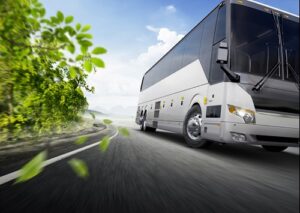 Speaking of stock, we took the opportunity to discover if Brexit had had any major effects on winter tyre production and distribution. Although the manufacturer explained that while it has reduced some transcontinental traffic, tyres for buses and trucks with 3PMSF certification have been left largely untouched, meaning that production, as the company says, it been 'covered.' That's not to say that overall tyre distribution hasn't been affected, with rising supply costs and limited shipping space creating a perfect storm for Hankook, although in the winter tyre market, it reassures readers that all products are still in line with distribution targets.
Rising supply costs and limited shipping space have been problems that manufacturers the world over have had to face. Hankook's recent announcement of a long-term partnership deal with the world's fifth-largest liner shipping company, Hapag-Lloyd further solidifies Hankook's distribution and supply-chain for not only the winter months but the whole year round.
Finally, Cottrell offered some sage advice for drivers who'd like to be as prepared as possible for winter on difficult continental routes: fit winter products as required. With Hankook having a complete stock of winter products, the company added that "a slave wheel and tyre service is required for operators who need to cater to extreme conditions, but consideration has to be given to wear rates and usage within a calendar period." This commentary shows that Hankook's philosophy of thinking ahead ensures drivers have the tools at hand to negotiate whatever this winter will bring for both the UK and Europe.