For our spring feature, Commercial Tyre Business is focusing on Fleet Management and what tyre manufacturers are offering to stay ahead of the competition. For part 1, we spoke to Continental about how its tyre management solutions are helping fleets and operators make noticeable savings on the road while ensuring consumer confidence through its multistep programme.
How Conti360° Solutions Operates
As noted through the continual innovation of tyre management tools and solutions within the sector, fleets are now looking for more than just tyres. By combining the right tyres for the job with tyre management services, fleets can better monitor the health of their tyres, avoiding costly downtime while also having a more proactive method of assessing carbon emissions and predicted costs for their fleet.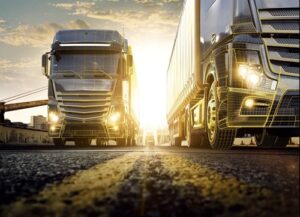 Conti360° Solutions is Continental's comprehensive all-round tyre management service. Using five key steps, the system allows fleet managers to achieve the lowest overall driving costs for their fleet.
Starting with ContiFitmentService, Continental connects with fleet managers and procurement teams in-house to find the tyre that best suits the work. As part of the service, Continental also helps with the tyre fitment. The next step is ContiFleetCheck, where fleets have the safety of knowing that Continental is inspecting the tyre to make for a seamless experience.
In terms of breakdown coverage, ContiBreakdownService is Europe-wide and helps fleets avoid costly, time-consuming downtime if they have a tyre-related problem.
The fourth step, ContiCasingManagement, is Continental's method of ensuring sustainability for end of life tyres, covering casing handling, collection, inspection, purchasing, and either retreading or the correct disposal of the tyre".
These steps are aided by ContiFleetReporting, which involves Continental completing a detailed analysis of tyre-related data, which helps fleets guarantee that they have the most relevant information to continue to make efficiency improvements within their fleet.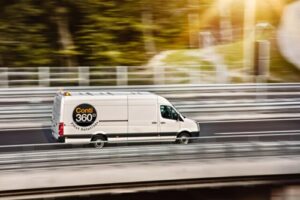 This service, which Continental calls a consultative policy, is claimed to be a crucial differentiator from other providers. Key to the success of the system, says the company, are the exceptional service levels offered by the Conti360° Solutions' platform. By looking to the customer's current policies and operational processes, this "supports businesses to demonstrate overall cost savings, that includes factors such as fuel economy and maintenance savings afforded by running an optimal tyre, and not just the unit price per tyre".
Available for truck fleets and bus and coach customers, this is an extensive service. There have also been several testimonials from users of the service.
The Kane Group said of the Conti360° Solutions programme that Continental's tyre management service helps their business stay on the road as they navigate jagged off-road conditions. For MC Rentals, meanwhile, service is indeed the point of difference from other providers. "What we were looking for in a tyre manufacturing company is service, we needed a supplier that could serve as an extension of our own customer service," they commented. Finally, in terms of costs, Ian Donkin of The Ashcourt Group, summarised the cost benefits by noting, "I am confident the move to Continental has saved us a good 20% in terms of tyre costs and associated downtime."
Conti 360 Offer Suitable for All Fleets with Custom-Built Policy Part of the Overall Offer
As Commercial Tyre Business has noted, the start of 2022 has shown that the debilitating effects of Covid-19, which undoubtedly affected production and sales, have now abated somewhat. However, with supply chains affected by continually-increasing inflation, rising freight costs and component shortages, as well as a lack of HGV drivers, individual drivers and smaller fleets have been looking to make cost savings where possible.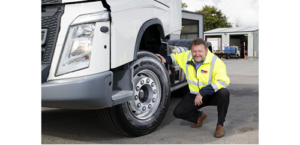 Continental was finely attuned to this issue when we questioned them, explaining that the versatility of Conti360° Solutions' allows for custom-made policies for the specific customer, which allows for optimised size and general requirements. The flexibility of the programme means that policies can be modified to incorporate growth, which supports companies as their business adapts and develops.
For smaller fleets, Continental adds that its network of Conti360° service providers can offer a local tailored package to suit specific requirements. "This can include the selection of brands from our portfolio in new and retread tyres and also specific advice on correct policy fitment and service backup."
It's fair to say that Continental's Conti 360 policy has found its niche among the competitive tyre management programmes available, as 7,000 partners in 25 countries are currently subscribed.
As well as the selection and fitting of tyres, the policy also represents an important insurance option for drivers looking to see any potential tyre breakdowns dealt with as soon as possible. Running 24-hours every day of the year, UK customers can expect an average response time of 82 minutes during working hours and 115 minutes outside of working hours, although Continental adds as a disclaimer that for certain geographical areas, drivers will have to allow for a longer period of response.
Across Europe, the maximum breakdown scheme response rate is between 3-4 hours depending on the country. In exceptional circumstances, if Continental customers have to wait longer, they will receive, for their troubles, a €100 refund.
For MC Rentals' Nick Robinson, this policy holds water. "Our clients depend on us day in and day out, so fixing tyres quickly and efficiently is critical to us for maintaining strong, long-lasting relationships," he said.
Finally, we wanted to know how Continental saw the potential for retreading. Continental explained, "We would recommend a mix of new and retread tyres in any commercial vehicle policy. This would further support our customers' consideration in ensuring that their tyre policy is as sustainable as possible. Approximately 95% of our customers build policies that combine a mix of new and retread tyres. These are either from our own ContiRe or Bandvulc premium retread range."